At the start of the year, we set a goal for 2015 to smuggle over 30,000 Bibles into the nation of Iran, one of the most hostile nations towards Christianity.  This is a big goal for us and a huge step toward our 100,000 Bible target.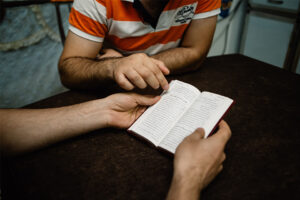 Although we have had some challenging circumstances and hang-ups due to the volatile nature of the project and the instability in the Middle East, we continue to press on.
I'm excited to report in the next several weeks we will have done two separate smuggling operations, transporting a total of 11,300 Bibles to new believers and those searching for truth in Iran.
Thank you for helping make this possible!
We have 26,271 Bibles ready to deliver into Iran. This will help us exceed our goal of 30,000 Bibles. These Bibles are already purchased, in stock, and ready to go! We only need to cover the smuggling cost to move them in. It costs us about $2.50 (£1.65) per Bible to smuggle in. It would be a huge success to get this done in 2015! Because Bibles are so scarce in this country, most Christian families are only given one per household.
One of the house church leaders in this target country shared they have families who at certain times will fight (I'm sure in a loving way) over who gets to read the one Bible they all share. If the average household is 4 people – typically more in the Middle East – that's more than 105,000 new believers in Iran touched by the Word of God in this next delivery.
Another local church network in the target nation, who also uses our The Story of Jesus booklet to minister to Muslims, reported:
Many young people are being evangelized and reached.  They are extremely excited about what they hear about Jesus and gladly hear and receive Him.  The Story of Jesus booklets are very powerful and to the point.  They are the cause of many salvations and requested Bibles from us.
Millions of people in the Muslim world are becoming more and more open to the Gospel. This is especially true for the upcoming generation in Iran. They continue to search for truth. The violent acts of extremism they continue to see done in the name of Islam throughout the Middle East and around the world are causing many to question their religion. They are hungry for real Truth, and we want to do all we can to make it easy for them to find it.
Here is another comment from a local contact who uses these Bibles:
We daily meet a lot of people in Iran who have been searching for a personal copy of the New Testament and they receive them from us with such excitement. Many have given their life to Jesus and received Christ as their personal Savior.  Many also ask us to give them a few extra copies so they can share them with their family and friends.
Let's finish this challenge right now. The need is great, and it is urgent. Will you help World Compassion smuggle these remaining 26,271 Bibles as quickly as possible this year? It would be an incredible blessing to thousands of people in Iran if we could get this done in the next 60 to 90 days. Would you make your best gift to help us hit our goal and deliver the remaining 26,271 Bibles this year?
Together we can put the living, life-changing Word of God into the hands of new believers in one of the most religiously hostile nations of the world.
Your gift of $25 (£16.50) can provide 10 Bibles.  A gift of $250 (£165) will give 100 people a Bible, and a gift of $2,500 (£1,650) can provide 1,000 Bibles to new believers and those searching for the Truth of God in Scripture.  Please determine in your heart what you need to give today and do that.
Together we can hit the goal and reach multiplied thousands.
Together, let's keep changing the lives of people living in hostile nations.