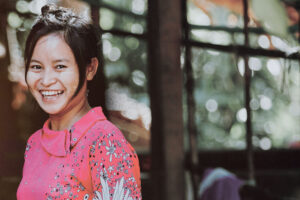 In the face of tightened restrictions and increased hurdles to get the Gospel and teaching material into restricted nations, World Compassion is taking ground!
Last month, we told you about a new law that was passed in communist China preventing any religious content from being posted online. Bob Fu, founder and president of China Aid and an expert on Chinese religious liberties said, "That's basically a communist attempt to legalize digital tyranny with massive surveillance."
Despite the lengths to which authoritarian leadership will go to maintain power and control, the Gospel is gaining momentum, and the need for more trained leaders is greater than ever!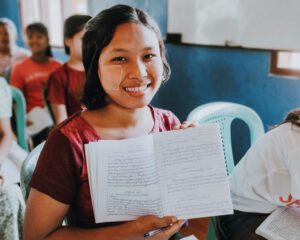 Since the start of 2022, 1,400 new students have begun our ABC discipleship and leadership Bible training in China. That means 1,400 additional leaders are being raised up to meet the growing demand for more house churches in this challenging time across China.
Thank you to those of you who are already helping disciple these Chinese leaders. We still have 1,600 additional students eager to begin, and you can be a part of making it happen!
In Myanmar, a nation bordering China, the need for discipleship and leadership training is just as great. Even though Myanmar is considered to be 89% Buddhist, experts attest that its public policy continues to more closely mimic that of China. 
Yet the restricted environment is just one of the challenges facing Gospel advancement in Myanmar. 
While cities with populations of 40,000+ dot Myanmar's map, there are also hundreds of thousands of people who live in huts without electricity in extremely remote areas, accessible only by hours-long boat rides along narrow canals plagued with mosquitoes. 
When Jesus talks about "the ends of the earth," this is it.
In these places, there is no comfort by western standards. You and I wouldn't want to live there – I've been.
But there are also no churches.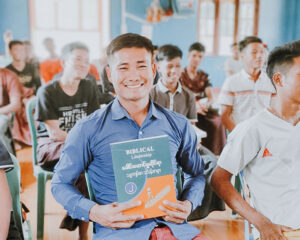 How do we reach restricted and remote regions with the Gospel?
Jesus gave us the strategy: "Go and make disciples of all nations" (Matthew 28:19).
"Nations" literally means "ethnos," "ethnic," or "linguistic groups" – meaning our mission is to make disciples of the local people in all nations. 
World Compassion uses ABC as a tool to train people in God's Word and teach leadership principles so that the local church, in return, can reach their own nations! 
In these environments, building a mega-church is often not an option. 
Instead, by training the multitudes to lead, we empower and equip them to go where no one else can go and reach people no one else can reach!
World Compassion is implementing this strategy in two ways in Myanmar.
First, our ABC program offers a comprehensive and structured Bible training curriculum that ultimately produces strong, confident disciples who know God's Word and are prepared to engage their region – urban or remote – with the Gospel. 
We're also partnered with a local church to facilitate a full-time Ministry Training Center (MTC) that uses our ABC discipleship and leadership curriculum to prepare future ministry leaders to help plant churches across Myanmar.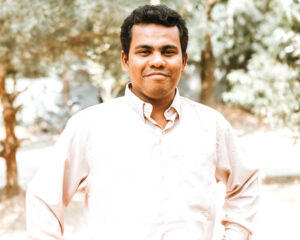 When a church is planted by a former MTC student, a system of duplication begins. Often, these new pastors start a discipleship training program of their own using ABC curriculum to attract and raise up leaders in their specific region!
Consider Pastor Sam. Since graduating from the MTC, he has planted two churches in his area of residence. When asked about his vision for the future, he shared this:
"To make disciples, multiply many churches (by the grace of God, I extended my mission in another new place and now I am leading two churches), and start an orphanage ministry".
This simple strategy – making disciples and training leaders through ABC and MTC – might not promote the fast growth that we have come to expect in our era of technology and innovation. 
But it is raising up an army and building a strong foundation.
This is how you and I can be a part of taking ground for the Kingdom in nations restricted to the Gospel!

This group of ABC students completed their studies in the spring of 2022 and was celebrated with a graduation ceremony to honor their accomplishments!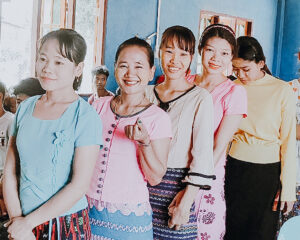 One of the greatest schemes of the enemy is to get us to assume that someone else is doing it – that someone else is meeting the need.
We can't let him win. 
As you consider how you might partner with the church in restricted and remote regions, ask yourself these questions:
Do I share God's heart for people living at "the ends of the earth?"
Is there something I can do to make sure they aren't forgotten?
A decision to take responsibility for the Great Commission in Myanmar could lead to:
Thousands of ABC students being strengthened to reach their own nation for Jesus
Hundreds of pastors and church planters being raised up and sent out
Unreached villages being presented with the life-changing knowledge of Christ
Urban centers experiencing revival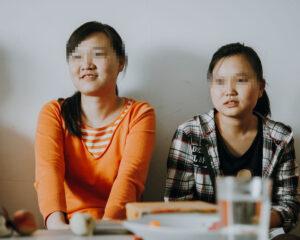 You might not be able to go, but are you able to give? 
For every $50 (£38) you give, you help train, equip and mobilize an indigenous leader through an ABC or MTC program to disciple the nation of Myanmar.
We already have over 1,000 active students in the programs currently, but we need your help to sponsor our next 1,000 students in Myanmar.
Between our goals for 1,000 additional students in Myanmar and 1,600 in China, it will take $130,000 (£98,800) to see this discipleship project through for 2022. 
By giving to make disciples and train leaders in southeast Asia, you can "go" to "the ends of the earth."
Will you help us train these 2,600 additional students?
Yes, I want to make disciples & train leaders in southeast Asia!