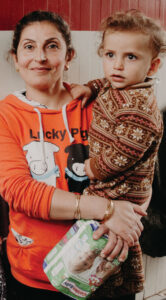 These are the words the angel Gabriel announced to Mary when he came to deliver the God-ordained plans that were about to unfold in her life. They begin the famous Christmas story found in the Gospel of Luke.
How many people in our world need to hear those words today? Maybe you need to be reminded of them?
The economy alone has been enough to induce fear, worry, and anxiety in people's hearts. With inflation, things might seem tight for you this Christmas season. Or perhaps you're facing a relational or health strain that has put a damper on the holidays.
These words, "Do not be afraid," offer peace to a fearful world and calm any anxiety or worry you may have in your own heart.
Through Jesus, we have the assurance of peace that is not only eternal but present in our lives today.
Instead of the fear that the world feeds us and the enemy tries to magnify in our minds, accept the gift of peace that Jesus has already given us into every area of your life (John 14:27).
The Bible says that faith (trust) works through love (Galatians 6:9). He's already proven His love for us in the gift of His son, Jesus. So, just as God had a plan to send His son on our behalf over 2,000 years ago, He continues to work on your behalf today, working all things together for good in your situation. This is the "perfect love" that casts out all fear and eliminates worry and anxiety.
So this Christmas, "Do not be afraid!" – trust and rest in the peace the Christmas story offers no matter what is going on in the world around you.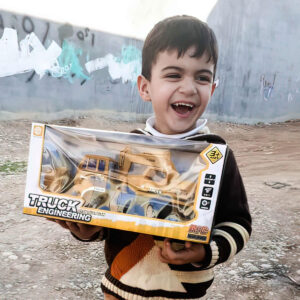 Did you know most people in nations restricted to the Gospel message don't have access to this truth yet? They are facing all the fear and anxiety in the world without the understanding of the gift of peace we have in Jesus.
You can help share the Christmas story, the Gospel message about the Prince of Peace, by providing a special Christmas package and an introduction to Jesus to families in Iran, Iraq, and Myanmar.
For example, in Iran, tensions are high as people begin to push back against the iron fist of the Iranian regime. In Myanmar, some don't know where their next meal is going to come from. In Iraq, people are weary from years of feeling stuck in a challenging situation.
We have an open door to reach them with the offer of true peace this Christmas season. It's the one time of the year when the message of Jesus can be presented more openly.
Here are two stories of lives that were transformed last year in our Christmas outreaches!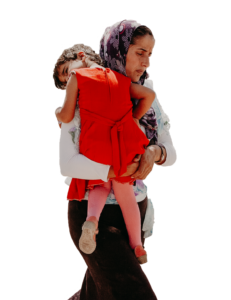 SOMAYEH'S STORY
When Somayeh, a 34-year- old woman living in Iran, received her Christmas package last year, it brought peace into her life in a transformational way.
Her husband had left her just three years prior. To provide for her young daughter, she became a prostitute and often brought her daughter with her while working because there was no one else to care for her.
While walking with her daughter on the way to work, someone stopped them and offered them a gift – a
Christmas package from the World Compassion outreach! She then received a call that the client she was going to see needed to cancel.
Somayeh's daughter was thrilled to go home and play with the new toy she had just received instead! But more than that, she asked her mom to read aloud to her the booklet that had come in their package.
This booklet – The Story of Jesus – captured Somayeh's attention so much that she continued to read well after her
daughter had fallen asleep. She felt excited, curious, and wanted to know more!
Later that night, Somayeh had a dream of a man who appeared in the clouds and showed her the holes in his hands.
Somayeh reached out to the phone number on the back of the booklet the next day, and someone explained the Gospel message to her and told her about Jesus – the man she had seen in her dream.
Now, Somayeh is being discipled and learning more about this Gospel story! She and her daughter love to worship, she has
found a new job, and their lives have been completely turned around… All from a simple Christmas package someone like you provided just one year ago!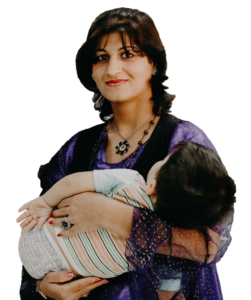 HOULA'S STORY
Houla from Iraq had a similar experience after receiving a World Compassion Christmas package. A widow with five kids, Houla has been living in a refugee camp with a broken tent for over eight years. One of our teams in Iraq gave her a Christmas package at a time when she did not have any food to feed her children.
This gift opened the door of opportunity for her to attend one of World Compassion's skills training programs for refugee women! Throughout the course, she began asking questions about God. Now, our team frequently finds her praying for others!
Houla is now serving as a leader in our skills training programs – recruiting ladies, helping with classes, and being a vessel of peace to other women who find themselves in the same situation she was in before experiencing Jesus!
Over the last 12 months, Houla's life has been changed because someone like you sowed a financial seed that empowered us to meet her need and opened the door to share the Gospel.
This is the power of a Christmas outreach in restricted nations and the power of the Gospel to bring peace!
The giving season is always a strategic time to reach restricted nations, but with the hardship people are facing around the world, you have a special opportunity to be a minister of peace this Christmas season.
Your giving can reach more people like Somayeh and Houla who are in need of help but also need to experience the peace of Jesus in a tangible way.
For $50 (£46), you can reach one family in Iran, Iraq, or Myanmar with a special Christmas package containing a toy, food, and a Bible or The Story of Jesus booklet.
A gift of $200 (£184) reaches 4 families. $1,000 (£920) reaches 20 families.
These packages can open the door to spiritual conversations by meeting people's physical needs first.
So many of these families simply need someone to come to them and say, "Do not be afraid!" Right now, in the heart of the giving season, you can help bless a family with this eternal truth and present reality. You can show them the peace of God through your generosity.
Will you give a special gift this Christmas to make this possible?
Your partnership with World Compassion this year has touched the lives of thousands and thousands of people in restricted nations. We couldn't do this without you. Let's finish the year strong – together!
YES, I WANT TO GIVE A SPECIAL GIFT THIS CHRISTMAS!
I pray that you and those you love experience the peace of God that surpasses understanding even in the midst of what may be challenging times.
From my family to yours, Merry Christmas!