"There have been times when I've been so scared about my activity-spreading the Gospel and distributing the Word of God-but every time, by the encouragement of the Holy Spirit… I go back to the job"
This quote comes from an Iranian pastor, Amir, who we recently met while in the Middle East.
Just weeks ago, we gathered 87 men and women together in a nearby country for our annual leadership conference for Iranian church leaders.
What we saw was miraculous! These people who live under the heavy hand of the Iranian regime and in constant fear of being found out got to worship freely!
At each session, hands were lifted high in praise. It's like the group got to take a collective sigh of relief as they entered the presence of God unafraid.
Despite the concern for their safety, these men and women step boldly into their role of pastor and Bible distributor.
Amir shared with us that he alone distributes 300 to 400 Bibles every single month. And every Bible shared is going to someone who has either expressed interest in the Word of God or who the Holy Spirit has led these distributors to share a Bible with.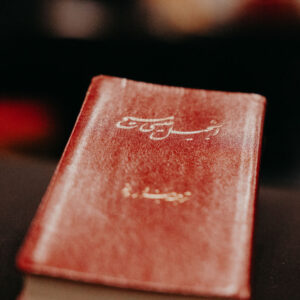 Now consider that there are hundreds of believers who embrace evangelism on this level. When you give someone a Bible in Iran, you are not just giving them a Bible – you are mobilizing evangelists like Amir!
Amir shared that, "Because of the false teaching and false religion that is woven into the governmental system in Iran, people are thirsting for the genuine, pure reality and truth. People inside the country have seen the face of Islam from ISIS and other fundamentalists. This has made them afraid of Islam. That's why they are turning back from this religion, from this way of life. They are seeking the true God – the real God. They are almost always open to the message of the Gospel."

People are turning away from Islam at an incredible rate!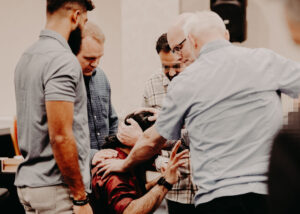 I believe we are living in a window of time to reach Iran with the Gospel! This is why World Compassion is working hard right now to move over 120,000 Bibles into the hands of those who are searching for truth. We heard stories from multiple Iranian pastors and leaders about the conversions that are taking place because of an encounter with the Word of God.
Amir's own story was no different!
"I came to know the Lord 10 years ago. Before that, I was in darkness. I used to go to Muslim shrines to perform religious rituals.
One day I was there worshiping, and I heard a voice say to me, "Look at the people in front of you. They are worshiping idols – false gods."
And the voice asked me, "Are you bowing down before the idols?"
I responded to that voice and said, "I don't know the way – the correct way, the right way. How can I worship the true God? I don't know you."
That voice (which was from God) told me to fast for three days, and he taught me how to fast.
He said, "At the end of the third day, I will give you a sign."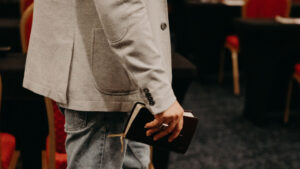 After the third day of the fast, a friend of mine came to me who I hadn't seen for years. He told me that God told him he needed to come and see me. At the end of the conversation, he gave me a New Testament and told me that it was the best way to worship the one true God. Now, I am distributing Bibles and New Testaments to other people."
Through an encounter with the Word of God, Amir's life was transformed. This is now the man who says he, "… goes back to the job," of spreading the Gospel, even when he is afraid. That's how much he believes in it – because he personally experienced it!
He told us that even when he sends Bibles by mail, there is always the possibility that the authorities will open the parcels, putting the sender and receiver in danger.
"It's the definition of a crime to own a Bible in Iran. I have just one Bible in my home. The rest are hidden in safe places."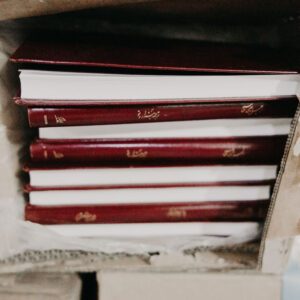 If they are willing to sacrifice time in prison or endure the risk of having to flee their nation or even worse – then those are the people who I want to empower to spread God's Kingdom. What sacrifice can we make to join them in reaching their nation?
Will you help us reach 120,000 people with the Gospel in Iran? We have 120,000 Bibles ready to go. We need to raise nearly $1.1 million (£960,000), to get all these Bibles into the country. That's $9 (£8) to reach someone with the Gospel in Iran!
World Compassion is partnered with several different organizations and church networks inside of Iran. You are not only helping to get Bibles to the leaders we know – you are helping to serve the Body of Christ as a whole throughout Iran. When you give, you are helping to reach a nation of people!

We know that the Word of God is powerful and transformative, and we have already seen it change countless lives in Iran.
Think about Amir – a Bible given to him by a friend who was prompted by the Holy Spirit to come and visit him changed the trajectory of his life now and eternally. Now he is pastoring and distributing Bibles in his home country where doing so could mean a prison sentence or worse.
Your gift today can help bring this same life change to others in Iran. $9 (£8) provides a Bible to someone who is hungry for the truth. A gift of $90 (£80) can reach 10 people, and a gift of $450 (£400) can reach 50 people.
Will you partner with us in this important work? Your gift can make an eternity-altering difference for someone in Iran who has never heard the Gospel.
We're committed to this project, are stretching to reach this goal for the people of Iran, and are asking for your help because we know how important it is.
You might be in a season of abundance, or maybe you're feeling the impact of inflation in a significant way right now.
Whether you can give a little or a lot, know that God sees your heart to bring others from darkness into light.
This helps us so much when making plans and budgeting projects around the world.
Example: $25 (£20)/month would reach 3 people with the Gospel in Iran. $100 (£82)/month would train two leaders in China or Myanmar through our ABC Bible Training Material.